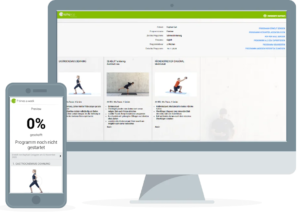 Experience sophyapp in action with just a few clicks
Don't buy a pig in a poke and try sophyapp today for 30 days completely free of charge. Simply register, add patients and create individual programmes. All you need to register is an email address and a password, then you can start immediately and test the app for therapists extensively. The trial period ends automatically and there are 100% no costs!
For further questions use the contact form
Almost all functions and exercises are available in the test version, but if you want to try out more, just send us an email to hello@sophyapp.com or use the contact form below, and we will activate all functions/exercises for your test period – free of charge, of course :).